Along with a lot of people 2 years ago we were watching BBC Countryfile when we saw these amazing sheep winding there way down a mountain and this is where the dream began.
After seeing the show we spent along time contacting breeders in Switzerland and Germany to try and find a way to get the sheep into this country, eventually after bumping into a lady at a show, we had a lead.
We started emailing a lovely lady in Switzerland who's husband had Valais Blacknose sheep, we decided to get on a plane and go and see them, nothing like seeing the real thing right?
So in October 2013 I flew out to Geneva with my mum after a long journey some confusion and a trip to a Swiss hopsital and a tour of the town by Lucky the dog we made it the right place, the hospitality of this lovely couple was great and our first meeting of the sheep was for dinner as we had some beautiful lamb for our first meal.
After a good nights sleep we headed off to the fields to see the beauties, we spent a while looking at the sheep and seeing the lambs who were only a week old.
We spent a couple of days looking at sheep before we had to head back to Cornwall to carry on with our life!
Well leaving the sheep behind was a struggle but after many emails and phone calls we had a deal and we were working towards getting the sheep here...
We hit huge amounts of red tape trying to get them here... however on the 16th Feb 2014 they landed on British soil and were brought onto our site.
In March of 2014 we were featured in BBC Countryfile on Adam Hensons Adam's farm section.
In October of 2014 we imported another group of sheep and we are now the biggest breeders of the Valais Blacknose Sheep in the UK and possibly the World.
We are very lucky to be the first people in the UK to own and breed Valais Blacknose sheep. Please go over to our other website to see details by clicking on the link below!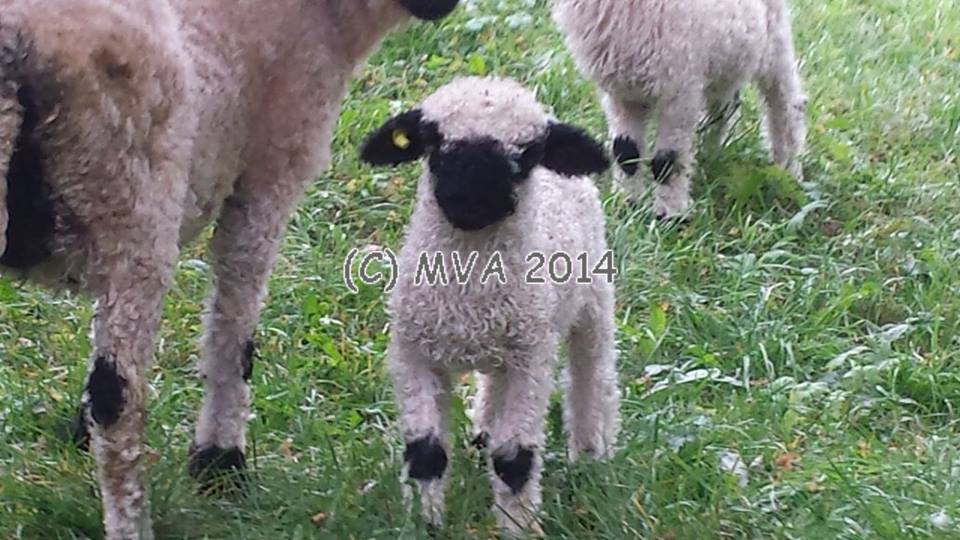 Awwww they are so cute watch this space to see some lovely pictures