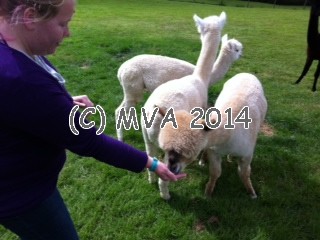 We are proud to have been Nominated once again for the Nectar Business Awards 2015 
Please watch this space for details
We are so proud to have been Shortlisted for the Homegrown Buisness of the Year 2014
 Living the Dream 
 When Stuart and I signed the papers for the farm most of our freinds and family thought we were mad and most of them also thought a farm was the last place they would find me, especially as I had done Theatre and Performance at Uni not Agricultural studies. 
However we were living in Plymouth and the council decided to put and Incinerator opposite our house after campaigning against it for 2 years, we put the house on the market and started working on finding some land. We had done a lot of research on what animals we would like to have on the farm and it was always a given we would have some pigs and some tame lambs to provide ourselves with meat, and that we would grow our own veg however that hasn`t been so successful as I can only grown stinging nettles, so glad that our parents can help on that front. 
We had been looking at a great book called field to farm and its often said to be the bible for small holders and farms who are starting out. After reading this we had decided we wanted to go for either Ostriches or Alapacas, not being able to find any Ostrich parks around to visit and after finding that we needed a dangerous animals licence and very high fences we thought Ostrich`s probably weren`t for us. 
In August 2011 we found a couple who were selling their Alpaca herd, Adrian and Sajla Armstrong from Thistledown Alapcas invited us into their live`s after meeting the Alpaca`s for the first time I was in love. I am sure all people who have animal`s remember the first time they saw them and fell in love with them, Stuart was also very keen on them and having spent some time with the animals we were really lucky that Sajla and Adrian agreed to sell us their animals so we put down a deposit pretty much straight away and then spent most of our summer at their house. So we had a herd of 16 Alpacas and nowhere to live with them.
After spending a long time searching the Cornish Countryside for an affordable piece of land that we could also live on eventually we found some land 10.5 Ares with a small barn and a lovely park home on it which meant we had somewhere to live. 
We moved into the farm on Bodmin Moor on the 28th October 2011 well actually our 4 pigs moved in first then we moved in. On the 22nd of November the Alpacas moved onto site amongst a lot of drama including Stuarts Mum ending up in hospital with a broken hip.
Moor View Alpacas was Born.
We spent most of the first 6 months putting up fences and shelters and quickly discovered we needed more space so started working on the site.We have spent the last 2 years working hard on our animals and our site and promoting buisness as a great place to get Animals and Alpaca knit wear and Alpaca meat, as well as our other animals including our sheep and pigs.
Our aim is to have a diverse and interesting business where we welcome people. 
We enjoy visitors and have regular Open Farm days so please contact us directly for details at Emma@moorviewalpacas.com  
Thank you for reading