Living the Dream – where we started
When Stuart and Emma signed the papers for the farm most of our friends and family thought we were mad and most of them also thought a farm was the last place they would find me (Emma), especially as I had studied Theatre and Performance at University rather than Agriculture.
However we were living in Plymouth and the council decided to put an incinerator opposite our house. So after campaigning against it for 2 years we put the house on the market and started work on finding some land. We had done a lot of research on which animals we would like to have on the farm and it was always a given we would have some pigs and some tame lambs to provide ourselves with meat, and that we would grow our own veg. However that hasn't been so successful as I can only grow stinging nettles, so we are glad that our parents can help on that front.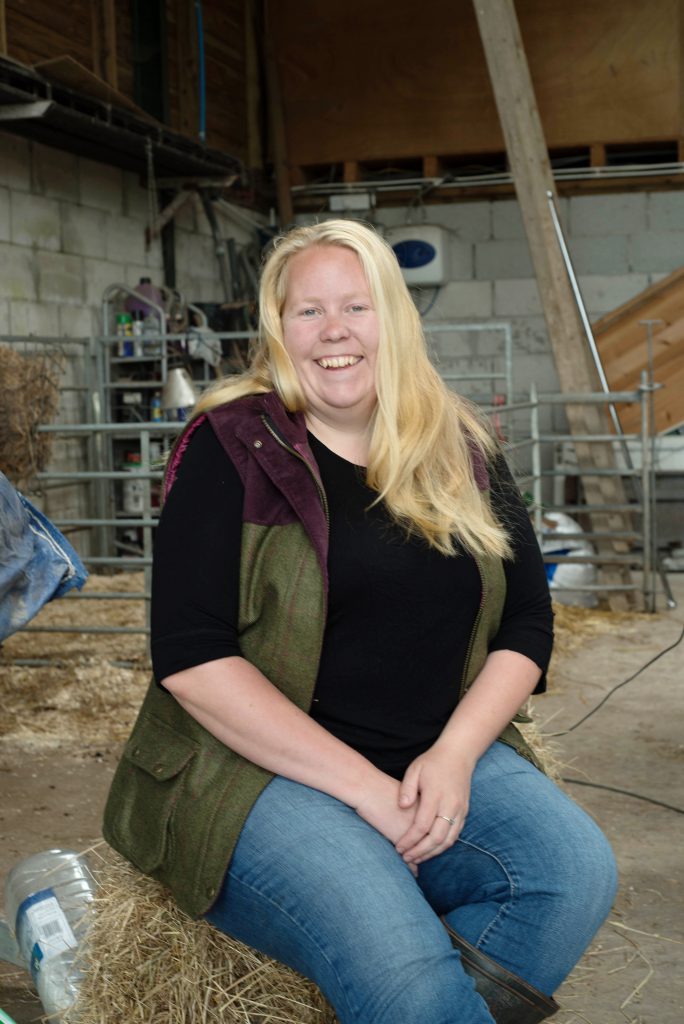 We had been looking at a great book called Field to Farm which is often said to be the bible for small holders and farms who are starting out. After reading this we had decided we wanted to go for either Ostriches or Alpacas. Not being able to find any Ostrich parks around to visit and after finding that we needed a dangerous animals licence and very high fences we thought Ostrich`s probably weren't for us.
In August 2011 we found a couple who were selling their Alpaca herd. Adrian and Sajla Armstrong from Thistledown Alpacas invited us into their lives and after meeting the Alpacas for the first time I was in love. I am sure all people who have animals remember the first time they saw them and fell in love with them. Stuart was also very keen and having spent some time with the animals we were really lucky that Sajla and Adrian agreed to sell us their animals. So we put down a deposit pretty much straight away and then spent most of our summer at their house.
We then had a herd of 16 Alpacas and nowhere to live with them.
After spending a long time searching the Cornish countryside for an affordable piece of land that we could also live on, eventually we found 10.5 acres with a small barn and a lovely park home on it which meant we had somewhere to live.
We moved into the farm on Bodmin Moor on the 28th October 2011 well actually our 4 pigs moved in first then we moved in. On the 22nd of November the Alpacas moved onto site amongst a lot of drama including Stuart's Mum ending up in hospital with a broken hip, she survived and loves coming to the farm now.
Moor View Alpacas was Born.
We spent most of the first 6 months putting up fences and shelters and quickly discovered we needed more space so started working on the site. Since then we have been working hard on our animals and our site and promoting the business as a great place to get animals and Alpaca knit wear , as well as our other animals including our sheep and pigs.
In 2014 we imported our Valais blacknose sheep from Switzerland. We loved these sheep so much that we brought 2 lots in from Switzerland. The sheep have been very popular and successful. They have really put us on the map and we get hundreds of enquiries a week about these beautiful sheep.
They are a very special breed and are docile and friendly.
In October 2015 we managed to achieve our goal of getting planning permission and have started building our own house. The footings have been dug and the shell is now up. The house is moving forward and we hope one day to actually live in it!
In 2018 we launched our Alpaca trekking experiences trekking with our lovely Alpacas up through our farm with stunning views and a complementary cream tea at the end. This has progressed into quite a large part of our business. We trek most days and have also added a Meerkat Experience and Sheep experience as well.
George Clarke`s Amazing Spaces
​
We filmed for George Clarke's Amazing spaces back in 2013 for Series 2.
Our Project
We decided to turn a 1960's run down milk float into luxury accommodation for our small holding. It gave us the opportunity to have people over night for courses or just let people come and enjoy our lifestyle. The milk float was completely self sufficient with a hot shower, powered by the sun, as well as a flushable toilet.
The bedroom had our own luxury Alpaca pillows and duvets with Alpaca blankets and cushions to keep you warm and cosy throughout the night time.
​Our milk float is now SOLD and is being converted again into a Juice bar.
BBC Countryfile
​
We have been very lucky to have been featured on Countryfile twice in the past few years. We were at the 25th anniversary show where we won 3rd Prize for our Tomato and Basil Alpaca Sausages.
Then in 2014 Adam Henson came down to the farm to meet us and to see our Valais Blacknose sheep as well as try one of our gorgeous Alpaca steaks.

Radio Appearances
​
BBC Radio Devon – panellist for Exeter food festival 2016/2017
The Listening Project
The Farming Show- regular guest on the the show between 2014-2016
Other TV Appearances
Channel Four's The Hotel– we were featured in one of their episodes, with our Alpacas.
​
Escape to the Country– we were filmed last year at Royal Cornwall show talking about showing sheep and all things Cornwall. Aired in April 2017
​
BBC Kate Humbles Back to the land-
We were featured as one of the business on Kate's show, We talked about our various different business and even our House build. Aired In May 2018
Devon and Cornwall Series – TBC

For media enquiries please contact Emma on:
Tel: 01579 320843/ 07803003960
Email: emma@moorviewalpacas.com